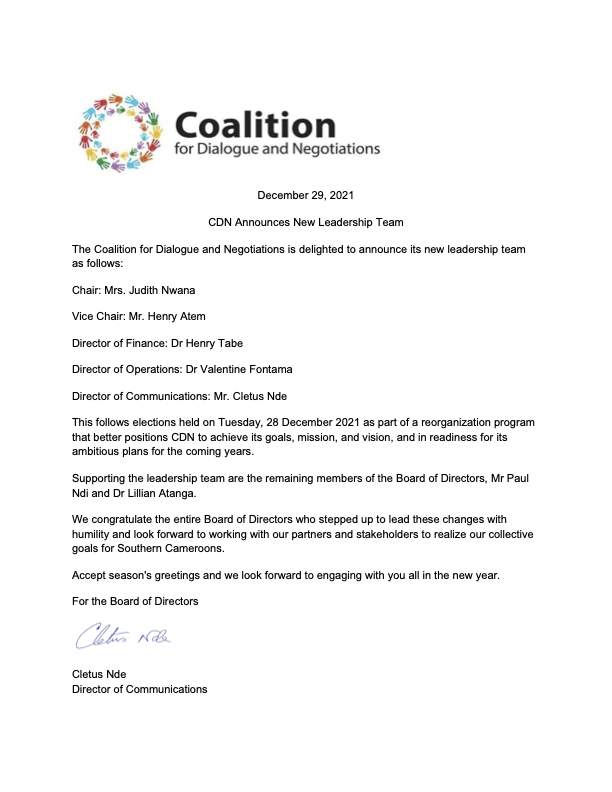 The Coalition for Dialogue and Negotiations is delighted to announce its new leadership team as follows:
Chair: Mrs. Judith Nwana
Vice Chair: Mr. Henry Atem
Director of Finance: Dr Henry Tabe
Director of Operations: Dr Valentine Fontama
Director of Communications: Mr. Cletus Nde
This follows elections held on Tuesday, 28 December 2021 as part of a reorganization program that better positions CDN to achieve its goals, mission, and vision, and in readiness for its ambitious plans for the coming years.
Supporting the leadership team are the remaining members of the Board of Directors, Mr Paul Ndi and Dr Lillian Atanga.
We congratulate the entire Board of Directors who stepped up to lead these changes with humility and look forward to working with our partners and stakeholders to realize our collective goals for Southern Cameroons.
Accept season's greetings and we look forward to engaging with you all in the new year. For the Board of Directors
Cletus Nde
Director of Communications